On May 12, 2008 a destructive 7.9 magnitude earthquake hit the city of beichuan and Sichuan Chinese reason. The earthquake is recognized as one of the strongest and most serious earthquakes in history recently since it caused 69 victims.
The quake had a surface wave magnitude of 8,0 according to the China State Seismological Center, and a moment magnitude of 7,9 according to the US.
The quake was felt as far away as Beijing and Shanghai, where buildings swayed, in Pakistan, Thailand and Vietnam and was the largest earthquake with the highest death toll in China since 1976, when the Tangshan earthquake killed about 250.000 people.
The earthquake had a huge impact on Chinese public opinion, not only due to the very high number of deaths but also because many of them were children. In fact, the quake occurred at 14:28 local time, while children and teenagers were at school, and the employees were at work. According to official figures from the Chinese government, at least five thousand students died in the earthquake, in the collapse of the school buildings in which they were located. According to UNICEF, about 12 schools in Sichuan were damaged by the earthquake: one in seven.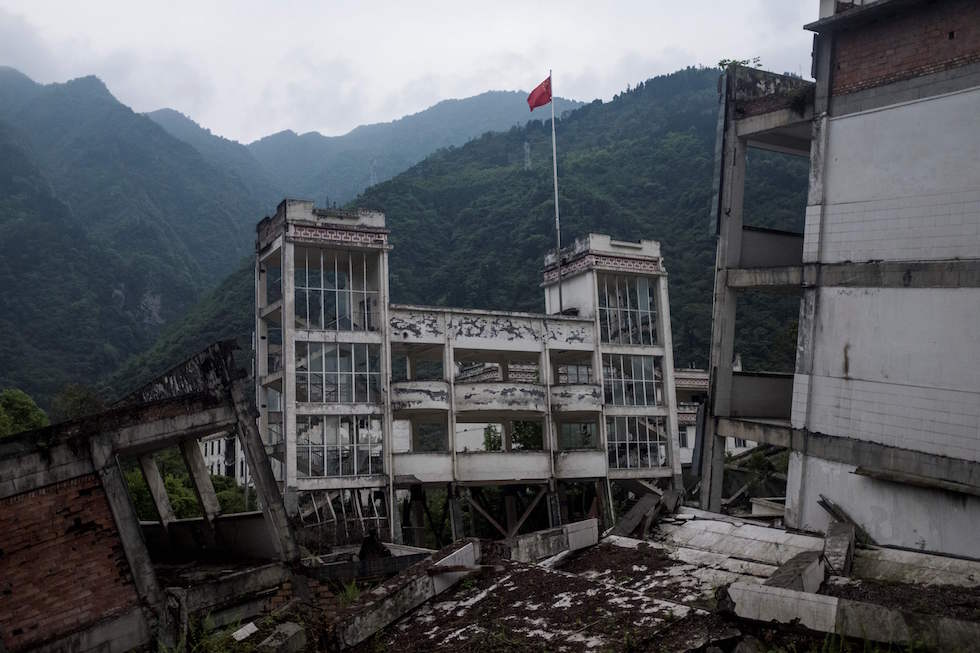 Damage following the Sichuan earthquake, 2008
The earthquake occurred three months before the Beijing Olympics, when there was already a lot of international attention on China. Probably also for this reason the Chinese government has accepted the help of international organizations to help the people affected by the earthquake. Initially there was talk in positive terms of the government's reaction to the earthquake and its consequences. Many activists who had tried to help the families of the dead figure out who was to blame for the poor quality of the buildings were arrested, and the protests were repressed. Some of the parents of the children who died in the earthquake were also arrested after trying to get information about the school facilities where their children were studying.
The Sichuan government's official story was that the magnitude of the earthquake was the main cause of the damage to buildings, and there was no process to ascertain individual responsibility.
Sichuan earthquake, China, 2008
Beichuan remained a ghost town after the earthquake, as it was abandoned immediately after the strong tremors and never inhabited again. Most of the victims lost their lives here. The city was so damaged that the government decided to turn it into an open-air museum: the collapsed buildings and rubble were not demolished and another city was built about 20 kilometers away to accommodate the survivors.
Xuankou Middle School in Yingxiu, transformed into a memorial to those killed in the earthquake
Sources: